Swivel Top Tilt-Type Utility Skates
These models have excellent maneuverability and a swivel top to assist with turns. They are commonly used with their rigid top counterparts as the lead dollies in turning applications, and also used separately for heavy loads requiring full directional control. Each swivel top skate has a friction plate between the top frame of the dolly and bottom surface of the swivel plate to reduce swimming under load, eliminating the need for a locking mechanism.  Swivel tops are easily removable with a standard hex key wrench for straight line moving applications. Each skate is equipped with two 3-1/2″ Ø center support rollers and two 3-1/4″ Ø lead and rear rollers, one on each end, with the exception of some of the lighter duty models in this series. The roller layout provides a tilting axis which allows for easier moving over uneven floors, welds, tracks, gaps, up ramps, and more.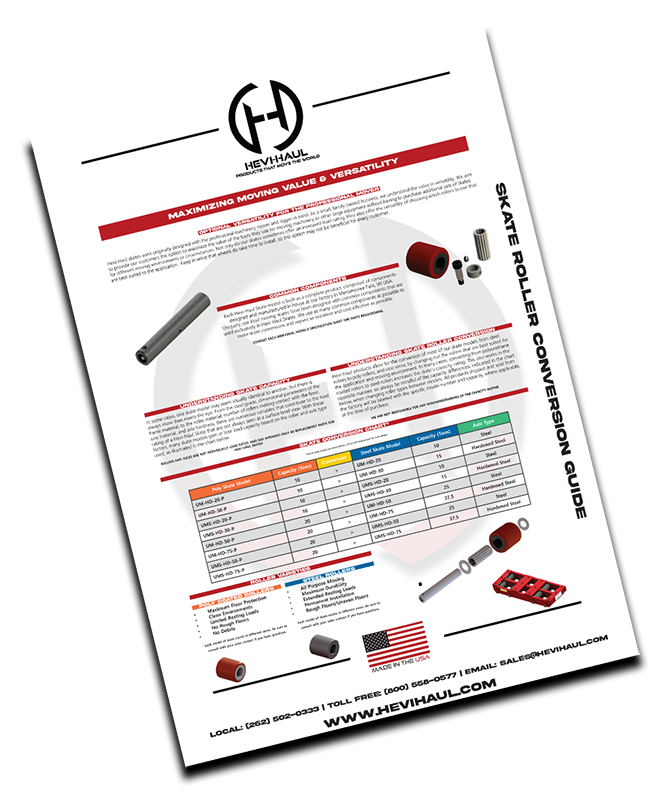 Maximize Moving Value & Versatility with Hevi-Haul Skates by swapping between Steel and Polyurethane Coated Rollers. Learn about capacity changes and more when converting between roller types by viewing our Skate Roller Conversion Guide.
Swivel Top Tilt-Type Utility Skates with Steel Rollers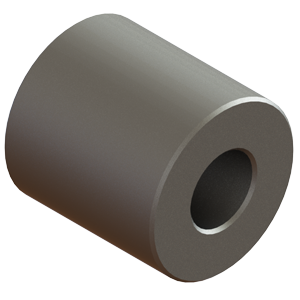 Swivel Top Tilt-Type Utility Skates with Polyurethane Coated Rollers
No Rough or Debris Covered Floors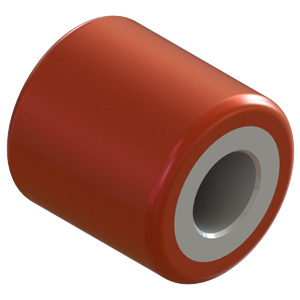 *These models have the same capacity due the being equipped with polyurethane coated rollers. The UMS-HD-30-P is equipped with hardened steel axles, while the UMS-HD-20-P is equipped with standard steel axles. This is important if you plan to take advantage of outfitting these skates with steel rollers, which may alter the capacity, otherwise there is no advantage to purchasing the UMS-HD-30-P. Refer to the Skate Roller Conversion Guide for more information.